AN EXCLUSIVE NBCTC OFFER
We are excited to announce a new program that will help you reach your fundraising goals like never before by simply helping your supporters save money on their bills! We have teamed up with Viv to offer this exclusive benefit to booster clubs within the National Booster Club Training Council (NBCTC).
Viv can help your supporters save on their bills, whether they are residential or commercial customers. And you'll earn a percentage of how much they save just for referring them to this service!
BECOME A REFERRAL PARTNER
Raise funds by helping your supporters save!
Offer your supporters a service that will help them save money!

Show your greatest assets that you value their loyalty and support for your organization!

Earn a percentage of savings when your supporters save on their bills!
Contact Steve Beden for more information about this great program:
INTRODUCING THE VIV AFFILIATE PROGRAM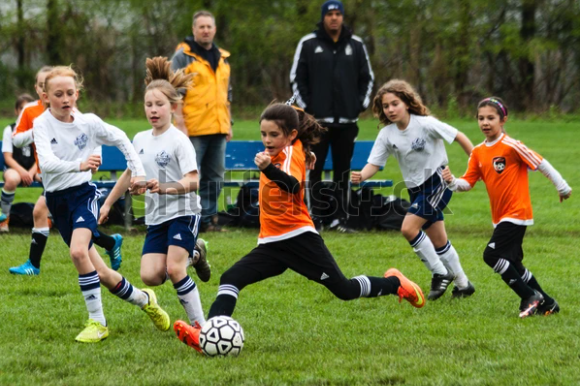 Raising money for your cause is a win-win with AutoPilot!
WIN 1: Your supporters save
When they upload their bills, we lower them. It's that simple.
WIN 2: You earn
When your supporters pay our fee for helping them save money, you earn a percentage!
We know you put your heart and soul into your organization and that your members, supporters, customers and employees are your greatest assets. Now you can give back to your supporters and help them actually SAVE MONEY while reaching your fundraising goals!
ENROLL AS A VIV AFFILIATE
When your supporters pay, you earn!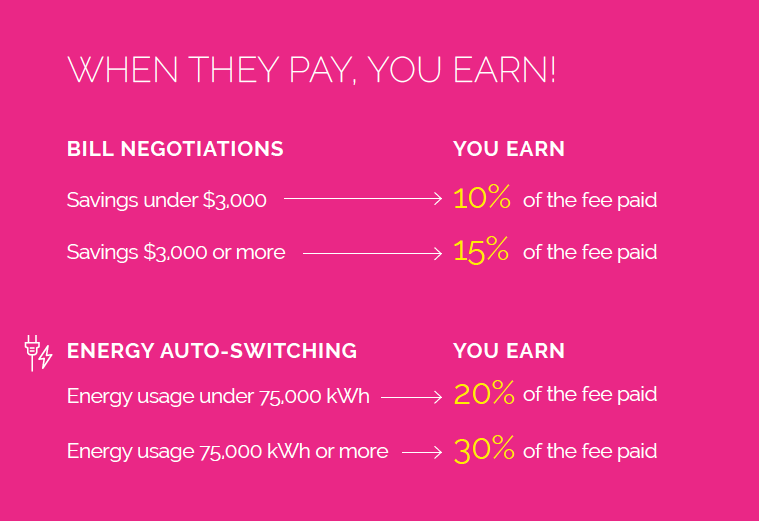 You'll feel great knowing every dollar you earn means you just helped your supporters save on their monthly bills with AutoPilot.
Your supporters won't pay us a dime if we can't find them savings! If we are successful, your supporters will pay us 50% of the savings negotiated each month they save, or take advantage of one of our pay-in-full discounts if they want to pay a portion of their savings upfront.
GET STARTED NOW
HOW DO OUR SERVICES WORK?
Bill Negotiation
Viv's expert negotiators will contact service providers on behalf of your supporters and negotiate better rates. Here are a few examples of the savings that negotiators have found:
Simple for you
All you do is tell your supporters about this service, and you'll earn revenue when they use it.
No risk for them
If Viv finds savings, they split that savings with your client and you earn a revenue share! If they don't find savings, the client pays nothing, so there's no reason not to try it! Plus, Viv finds savings on the majority of bills!
EARN WHEN YOUR CLIENTS SAVE!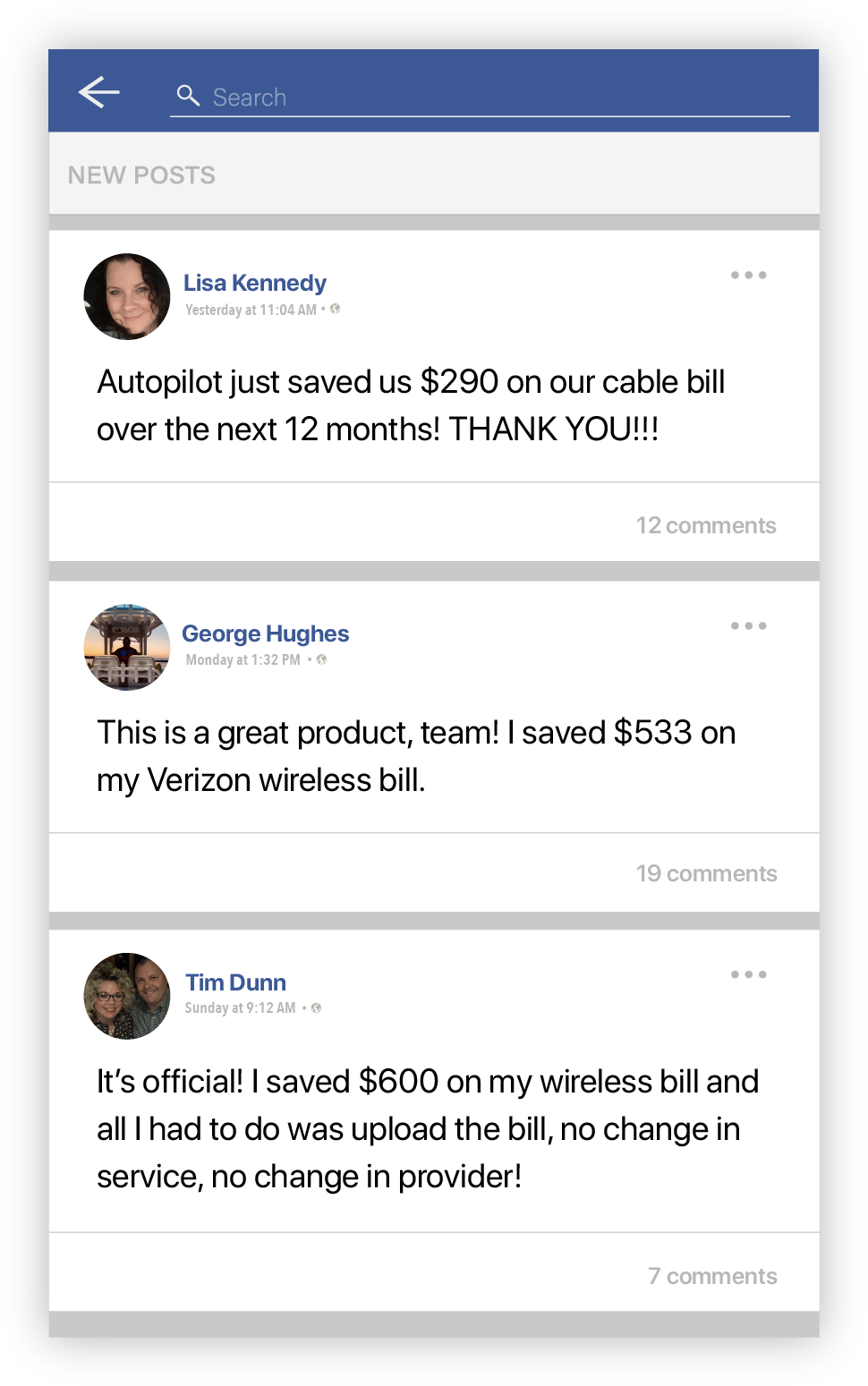 VIV NEGOTIATES ALL TYPES OF BILLS, INCLUDING: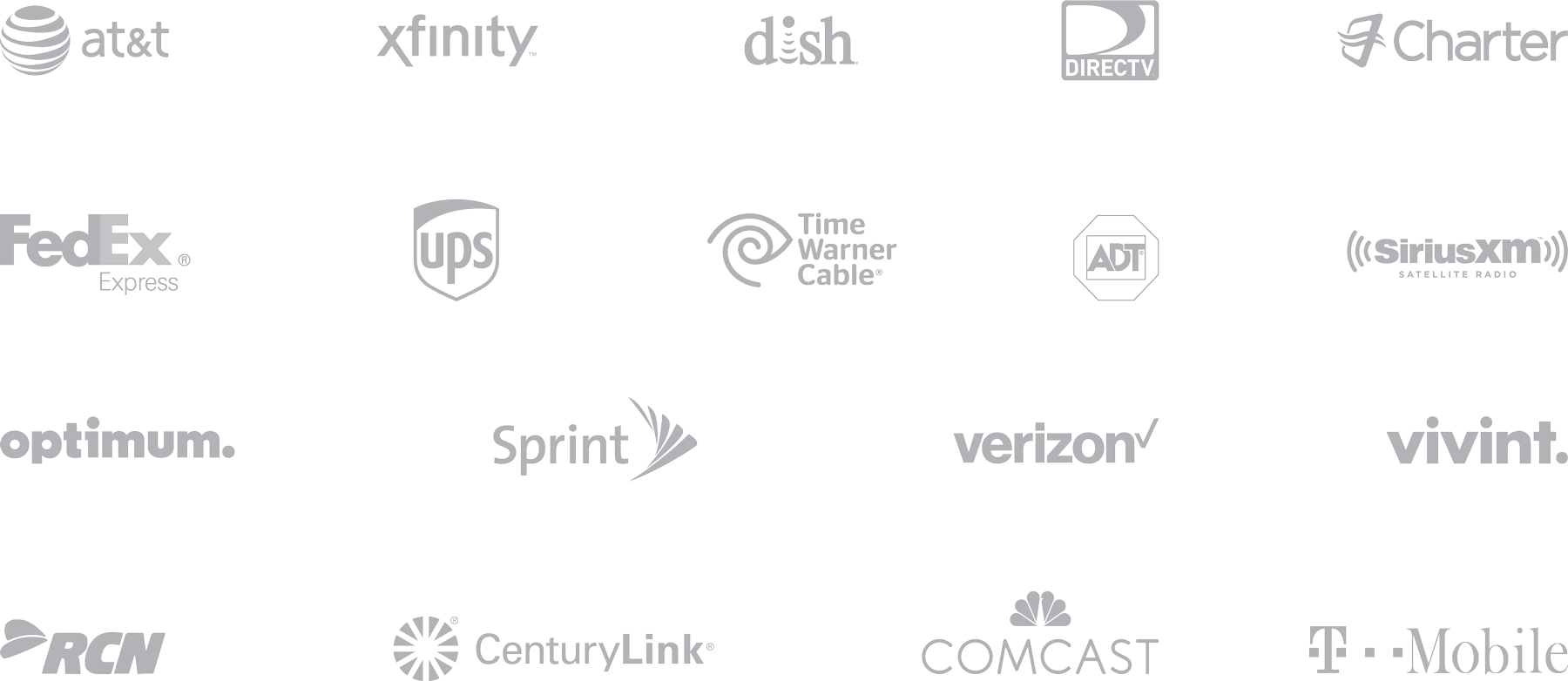 VIV NEGOTIATES ALL TYPES OF BILLS, INCLUDING: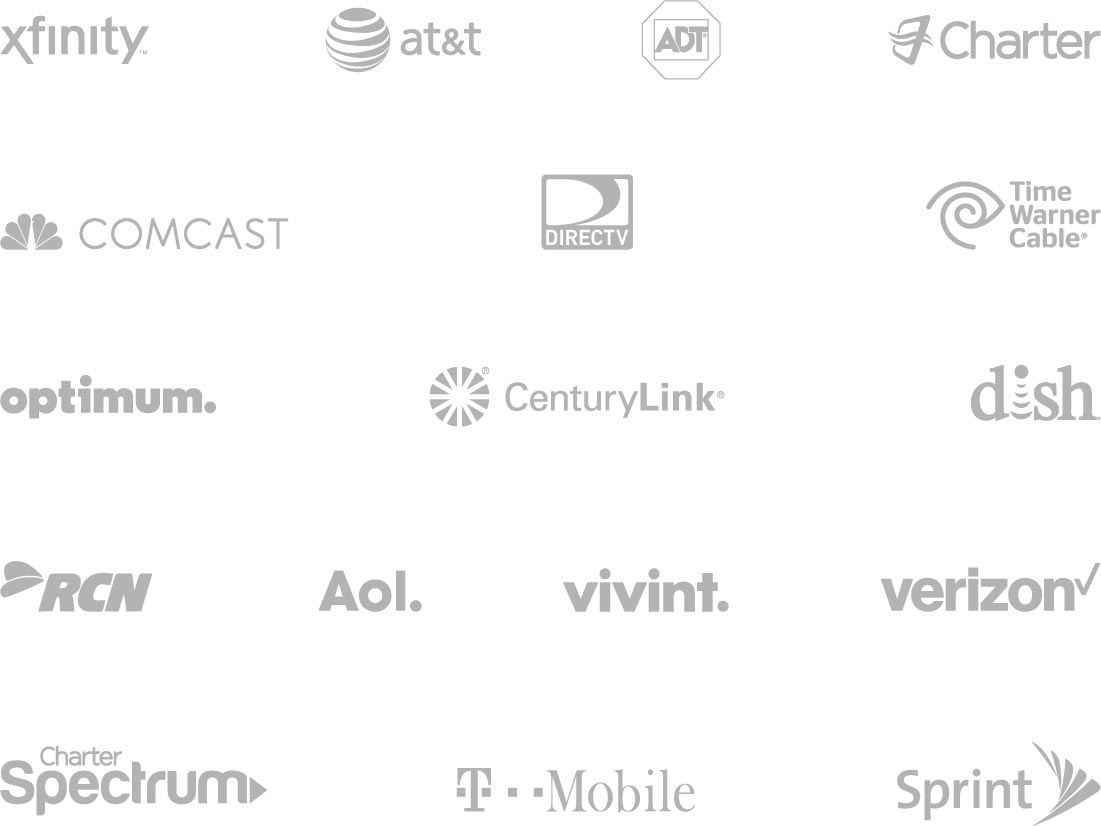 Energy Auto Switching
In deregulated energy markets, consumers have a choice of who provides their electricity. But reading all the fine print and tracking the terms on an energy contract is a lot of work.
Your clients can trust Viv to choose the right energy provider for them, and to switch them to a different plan when the time is right.
START EARNING TODAY!
How to participate
There's absolutely no cost to enroll as a Viv Affiliate.
And, we'll give you all the tools you need to share our bill negotiating service and more with your supporters.
Save on your personal or business bills
No upfront cost – pay only when Viv is successful
Upload your bills
Save on your personal or business bills
Help your supporters save on their bills
Earn revenue share when your supporters save
No cost to join or start program
Sign up now as an Affiliate
Utility Bill Auditing
Just as your clients may be overpaying on current bills, there may be errors and overcharges on past bills. A utility audit can find these mistakes -- and fix them! In many cases, it's not too late to get that money back. Viv can audit years' worth of bills for your clients (or you!), finding overcharges, eliminating mistakes and obtaining refunds when possible. And if they don't find any refunds or reduction opportunities, your client doesn't pay a thing. Whatever is found is split with Viv 50/50.
THE KINDS OF BILLS VIV CAN AUDIT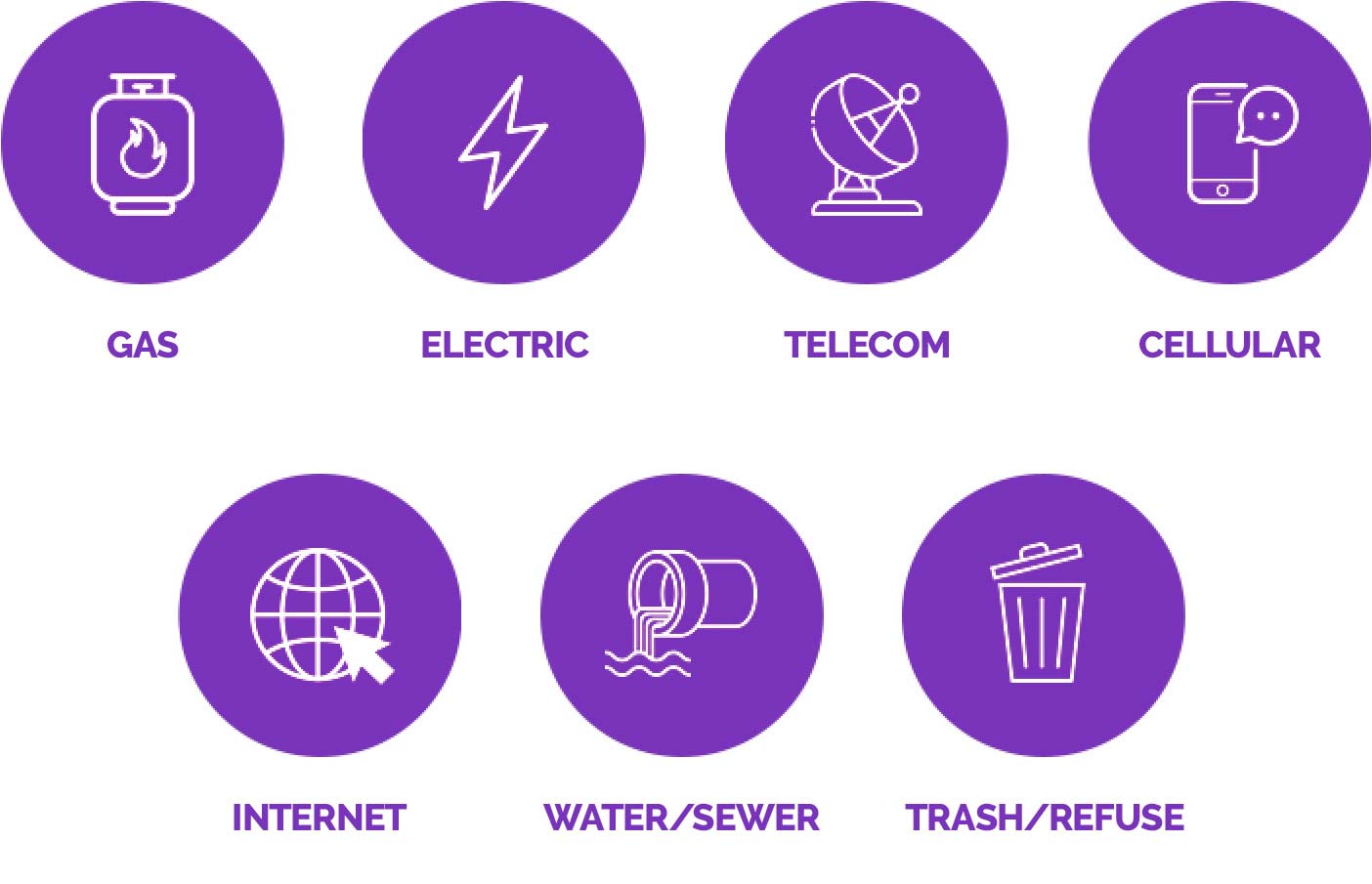 FREQUENTLY ASKED QUESTIONS